Repetitive Strain Injury from Driving (RSI)
Driving Pain a problem?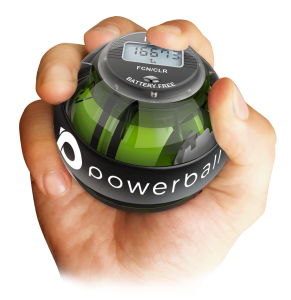 Having you arms in unnatural positions for long periods along with the constant vibrations from the steering wheel can leave you in pain. Repetitive strain injury from driving can effect you in your hands, wrists, elbows or shoulders. Powerball is a revolutionary rehabilitation tool that prevents and rehabilitates from all manner of repetitive strain injuries from driving. Find out why over 4 million people worldwide have benefited & trusted Powerball.
How Powerball helps drivers
Using your Powerball daily gives relief from pain caused by truckers shoulder, carpal tunnel, wrist pain, tennis elbow, and all types of repetitive strain injuries that effect drivers from fingertip to shoulder. Powerball does this by;
Preventing & curing repetitive strain injury from driving
Reducing inflammation & pain with unique isometric exercise
Increasing flexibility and mobility in affected joints
Cutting rehab times from RSI dramatically
Increasing oxygen &  nutrient-rich blood to the muscles and connecting tendons – aids recovery
Improving overall strength & general health of muscles and tendons
Repetitive Strain Injury from Driving
Long sessions spent behind the wheel, driving for hours each day, presents several challenges to wrists, arms & shoulders. Lack of regular arm motion; repeated overuse of one set of muscles; wrists compressed or bent at unnatural angles for lengthy periods; vibration – all combine to stress & fatigue muscles, eventually inflaming connecting tendons in the elbow and wrist joints, causing stiffness, reduced range of motion, numbness and pain.
How does Powerball treat Repetitive Strain Injuries? 
Powerball's non-impact resistance is the perfect antidote to inflamed tendons, joints & muscles effected by RSI. The unique isometric resistance generated by the spinning rotor quickly loosens and strengthens all of the major muscle groups within the upper limbs. Using Powerball dramatically increases blood flow along the entire arm, bringing collagen healing nutrients and oxygen to the damaged muscle and tendon tissue while also stimulating synovial fluid production in the wrist, elbow and shoulder, helping to lubricate all joints and bring increased flexibility & mobility from finger tip to shoulder.
What does the physical therapist say?
Colm Murphy is an IATB physical therapist, lecturer in anatomy, & professional tennis coach. Colm is an expert in rehabilitation, musculoskeletal anatomy & analysis and works closely with elite level athletes. Colm designed our carpal tunnel rehabilitation & strengthening programmes.
Follow our physio designed rehabilitation and strengthening programmes 
At Powerball we have physio designed programmes that can be found at the bottom of the page. Download our wrist programme here. 
How it works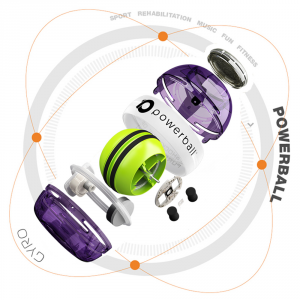 Powerball is the home of gyroscope exercisers. A Powerball has a rotor (green wheel) which spins on its axis creating resistance against the user. This resistance is created by the rotor as you turn your wrists which is known as gyroscopic precision (feels like gravity working against you). The faster the rotor spins the more resistance there is against the user. This resistance is purely isometric which is ideal for rehabilitation.
How to start Powerball

Wrist Rehab Exercise Video
Perfect for recovery from pain and repetitive strian injuries in the wrist, full exercise videos and programmes for hands, forearm, elbow, shoulder etc are found at the bottom of the page.
LCD Speed Meter -Track Your Rehab Progress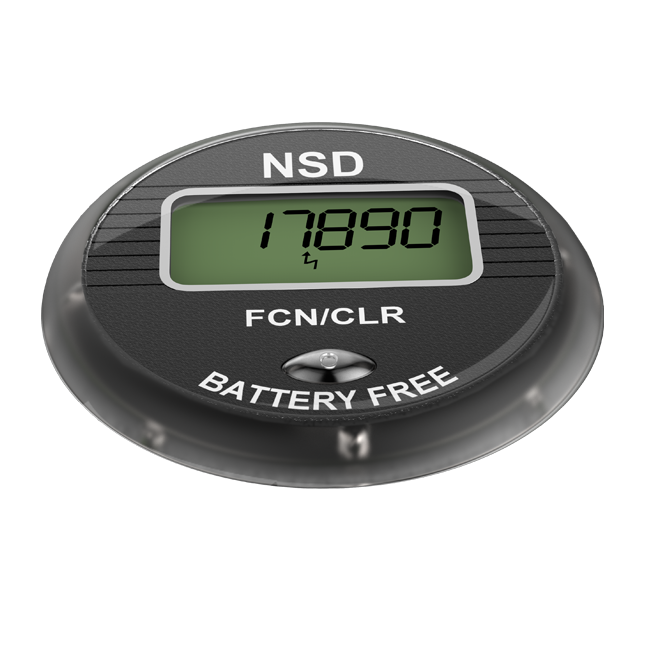 Powerballs battery free LCD meter uses magnetic energy created by the spinning Powerball rotor. This will allow you to track your progress and push yourself along during your recovery period.

Choose the powerful, handheld gyroscopic hand exerciser that's right for you.
280 Autostart Classic

Auto-Start, Drop Resistant, 18,000rpm

280 Autostart Pro Fusion

Auto-Start, Multi Colour Rotor LEDs, Speed Meter, Drop Resistant, 18,000rpm
Follow
Guidelines
Extensive, easy to follow exercise guidelines to help with your rehab and strengthening.
Week 1:
An initial workout of
3 x 30 seconds
spin sessions with a
1 minute break
between each,
repeated on alternate days.
Use your first session to establish the RPM at which you are challenged but can still maintain a solid grip on the ball.
Week 2:
3 x 30 second
spin sessions with a
1 minute break
between each,
repeated daily
.
Week 3:
3 x 60 second
spin sessions with a
1 minute break
between each,
repeated on alternate days
Week 4:
3 x 60 second
spin sessions with a
1 minute break
between each,
repeated daily
.
Remember
Initial spin speed is determined by your personal strength and fitness level as well as whether you're using the ball to rehabilitate a pre-existing injury or to help build muscle strength - always begin conservatively until you fully establish the spin speed at which your muscles are being challenged yet can still maintain a solid grip on the ball.
Progress is achieved by increasing duration and spin speed in conjunction with a regular exercise schedule. Should you experience any discomfort while exercising with Powerball® or Powerspin®, speak to your doctor or other qualified healthcare practitioner to get the best advice and support.
Watch
Exercises
Practice these short, physio-designed rehabilitation and strengthening exercises.
Wrist Flexors and Extensors
Shoulder Girdle Upper Trapezius

Powerspin – Arm, Elbow and Forearm
Can Powerball® help someone you know?
Email This to a Friend
...or

Share Us on Social Media